Massive Unapologetic Firepower part 3: Forte
By joe
- 1 minutes read
- 59 words
Forte has uncloaked, website is being updated. You can email me (landman@scalableinformatics.com) for more info. Pictures speak louder than words. Have a look.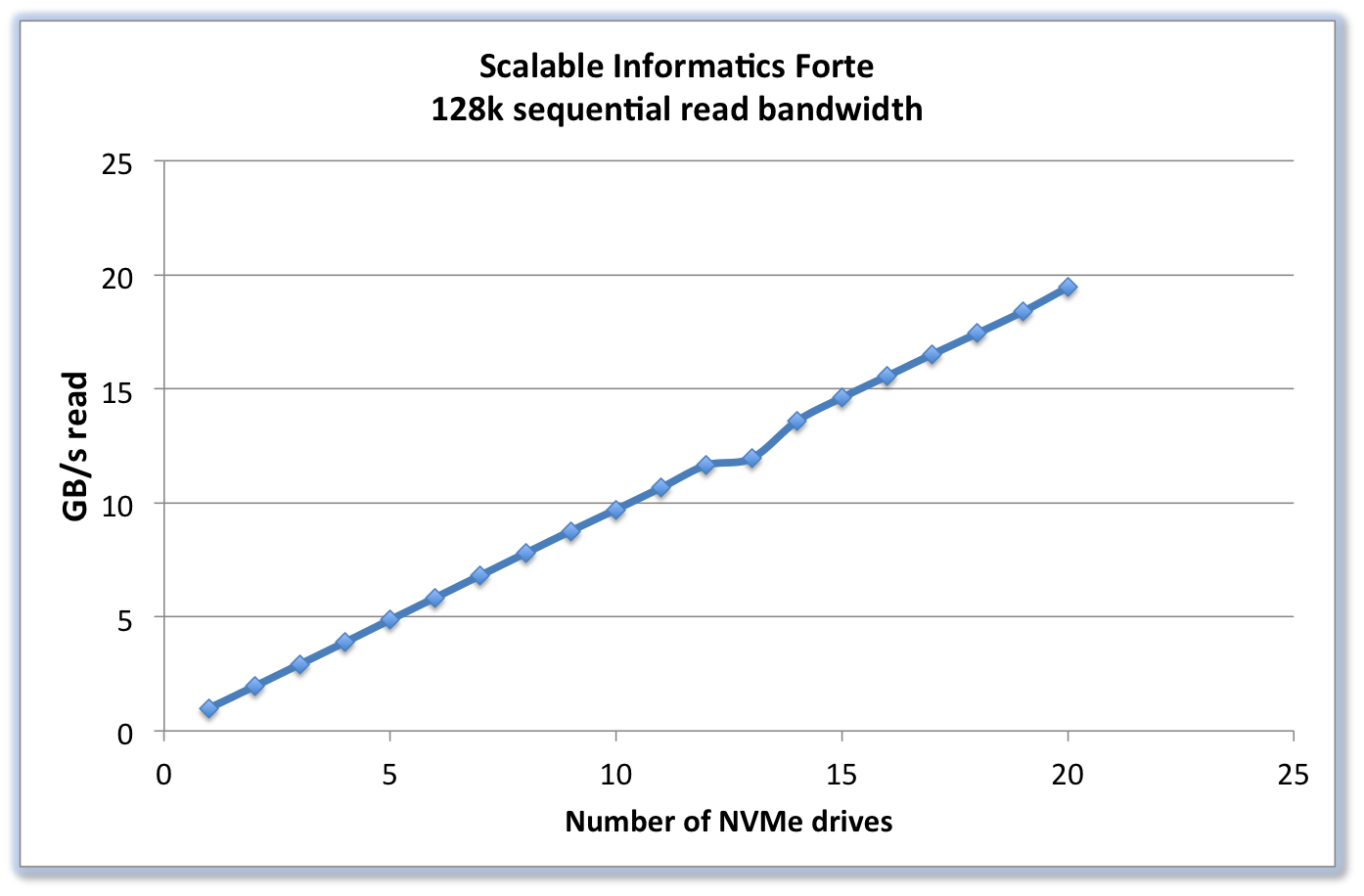 That is 20+ GB/s for streaming sequential IO. Then, 4kB random reads …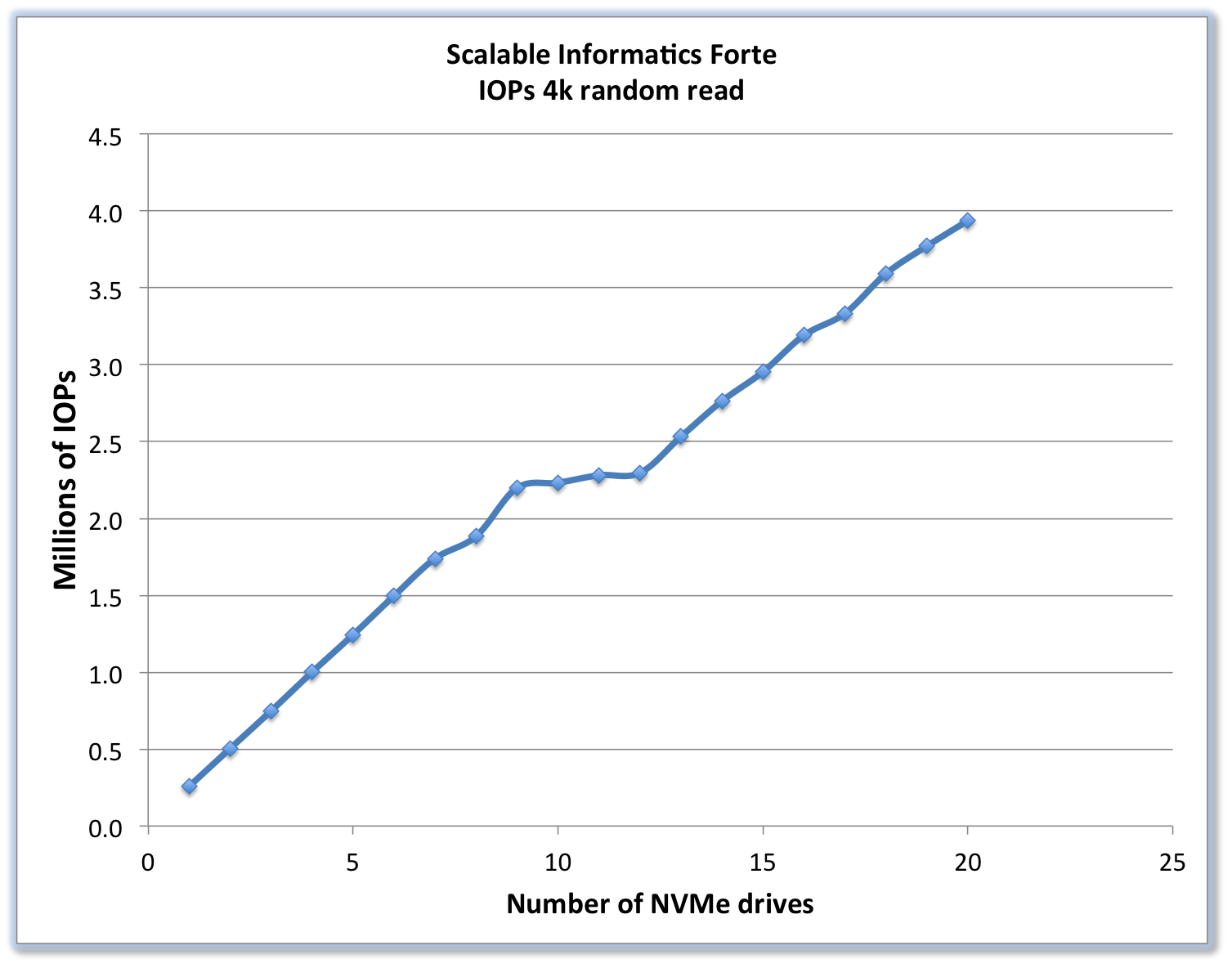 That is, 5+ Million IOPs. Specs include Price point for this is $50k for 48TB, $1/GB. Pre-order now, shipping in a few weeks.